This tool is being eliminated by Google. Set your preferred language in your browser to automatically translate this website.
Translate this website here: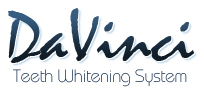 You must enable cookies from DaVinci to use online ordering.
COOKIES ARE UTILIZED ON THIS WEBSITE ONLY AND EXPIRE WHEN YOU LEAVE.
Need cookie help? Check out WikiHow for answers.
DAVINCIORDERS.COM IS OWNED BY DAVINCI LLC - DAVINCI TEETH WHITENING SYSTEM
DOMAIN MGT & SOFTWARE DESIGN © 2012 - 2021 PINNACLE BRANDS INC.